Synaptic Lab - The foundation of modern lab processing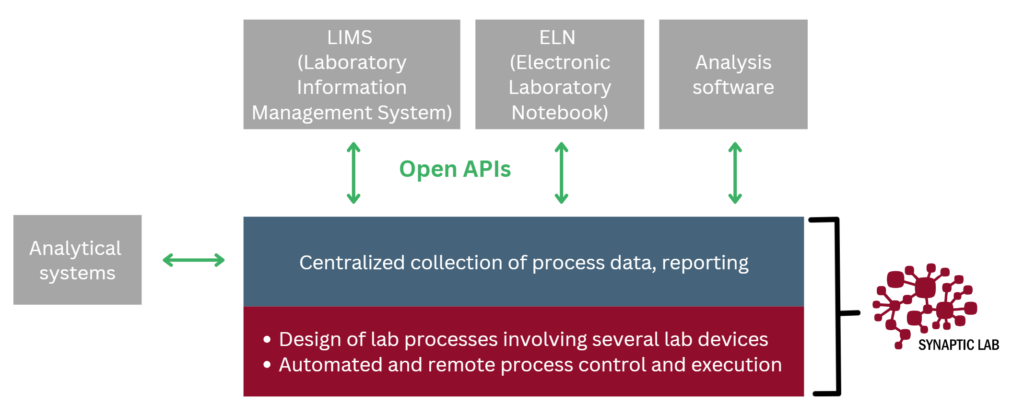 Synaptic Lab serves as the backbone of a unified ecosystem, connecting devices from various manufacturers and facilitating their harmonious interaction. The strength of Synaptic Lab lies in its ability to foster interoperability, enabling devices of all kinds to work together seamlessly. By bridging the gaps between devices, our platform enhances efficiency and productivity, while also reducing errors and ensuring consistent performance.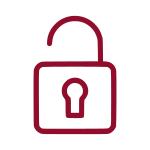 Any lab device can be effortlessly integrated, while open APIs ensure seamless data flow with any other digital tool in the lab.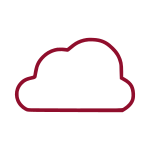 All data are automatically recorded, safely stored, and always accessible. Our services also include data analysis, secure storage of audit trails, and data contextualization.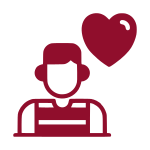 No need of specialized engineers to operate our solutions.
Open to devices of any manufacturer
Synaptic Lab is device-agnostic – any lab device can be integrated. This allows device manufacturers to offer setups including complementary devices from different manufacturers.
In the video data produced by our
Titanium solution
, a chemical reactor including Heidolph and Hamilton devices, is shown.
Process programming in a no-code environment
Processes are easily designed using a simple, yet powerful recipe approach: a process is composed of phases and in each phase actuators and controller settings are set – transitions from one phase to the other are manual, time-based, or condition-based. Phases can grouped in loops that iterates for a pre-defined number of times.
On-the-fly process adjustments are automatically tracked and processes can be cloned for reproducible and consistent results.
Cloud-based device, process and data management
Synaptic Lab supports devices from process programming and automated execution to record keeping and data analytics. All generated data are automatically saved in the cloud and are accessible anywhere, anytime.
For more info regarding cloud safety take a look at our whitepaper.
Get a guided tour of our platform