Partner with OSPIN to connect your devices to the cloud. The OSPIN cloud facilitates complex process from individual devices through a modern browser based UI and 3rd party API integration. While maintaining the highest data security standards available.
Together we create a device that is tailored to your specific, complex bioprocess. Whether you are launching a new product line or in the planning stages of automation, we ensure your product is ready to meet the demands of the bioprocessing market.
Many challenges must be faced to bring cultured meat to market. OSPIN is here to partner with you every step of the way, to find and develop affordable solutions, from scaling to bioprocess optimization.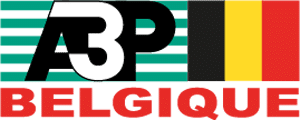 We are pleased to announce our CEO Dr. Jan Saam together with Philippe Willemsen, Management Director at Novadip, are going to take part in the AP3 conference about Closed systems and disruptive solutions for aseptic. Topic of the talk is: "Scaling a tissue engineering product from manual to commercial scale: Quality by Design process analysis and Development of an automated process in a closed system."
All OSPIN devices are powered by the OSPIN App: A cloud based solution to control your entire device fleet. Users can design and run bioprocesses, interact with process data, and collaborate remotely on one centralized platform.
Digitize. Automate. Innovate.
Work faster with a single interface, accessible anywhere, anytime.
Powerful automation tools ensure your team can focus on the biology.
A dedicated team and  powerful platform bring your product to market faster.
From cell therapy to clean meat – we automate so you can scale
"OSPIN systems provide my team with a centralized platform to collaborate. Their cloud solutions have saved us countless hours in busy work, allowing us to focus on the biology."