Get your lab devices fit for modern lab processing
To be competitive on the market, it is becoming more and more important to offer lab devices equipped with a modern lab processing software. Requirements include remote device monitoring and control, intuitive and powerful process programming, automated data logging, safe storage of produced data, and data access and visualization from anywhere, anytime. Don't lose time, equip your devices with our software now and give your customers a modern lab processing experience. 
If you are curious to know how such a partnership between us and your company could look like, check Hei-PROCESS, a product combining the OSPIN software and Heidolph lab devices.
Browser-based device, process and data management
The OSPIN App supports devices from process programming and automated execution to record keeping and data analytics. All generated data are automatically saved in the cloud and are accessible anywhere, anytime.
For more info regarding cloud safety take a look at our whitepaper.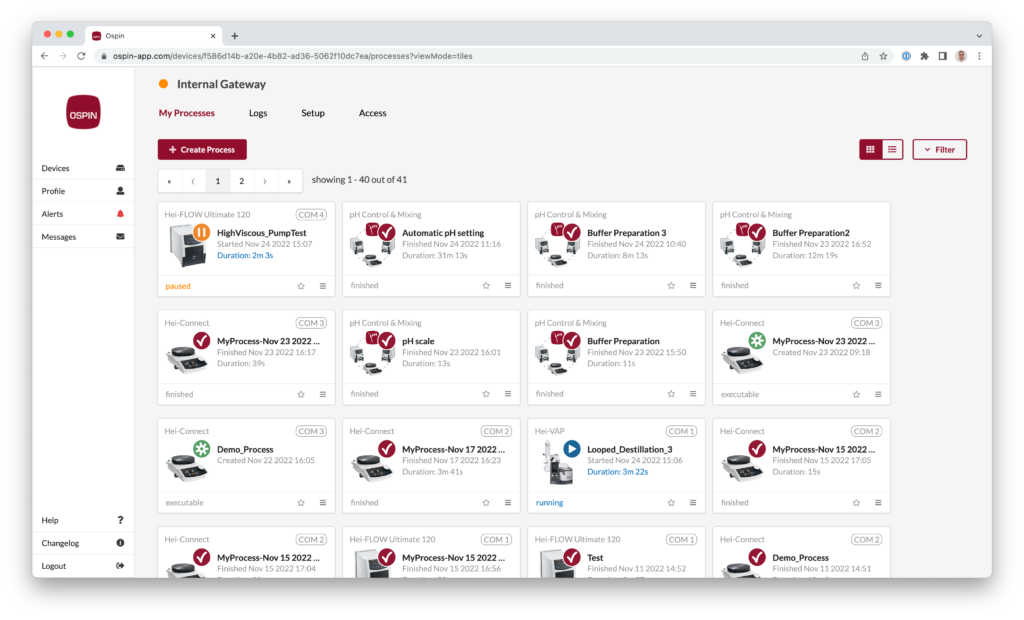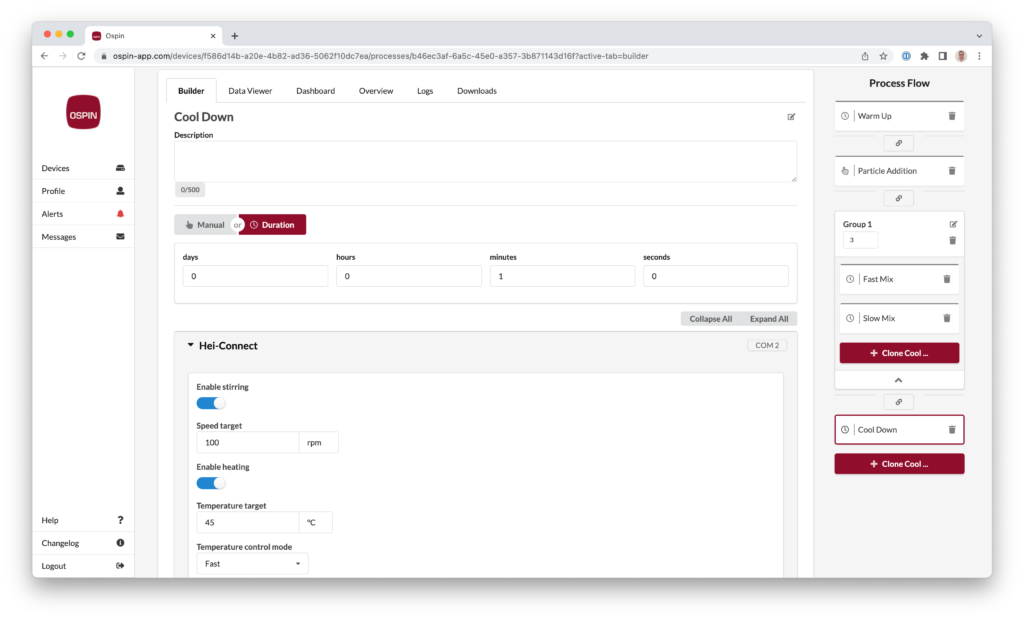 Intuitive process programming
Processes are easily designed using a simple, yet powerful recipe approach: a process is composed of phases and in each phase actuators and controller settings are set – transitions from one phase to the other are manual, time-based, or condition-based. Phases can grouped in loops that iterates for a pre-defined number of times.
On-the-fly process adjustments are automatically tracked and processes can be cloned for reproducible and consistent results.
Fully customizable data dashboard
A customizable dashboard allows the end user to decide which data to see first, in which form (graph, most recent value, etc.), and to set visual alarms in case a value is out of your range of choice.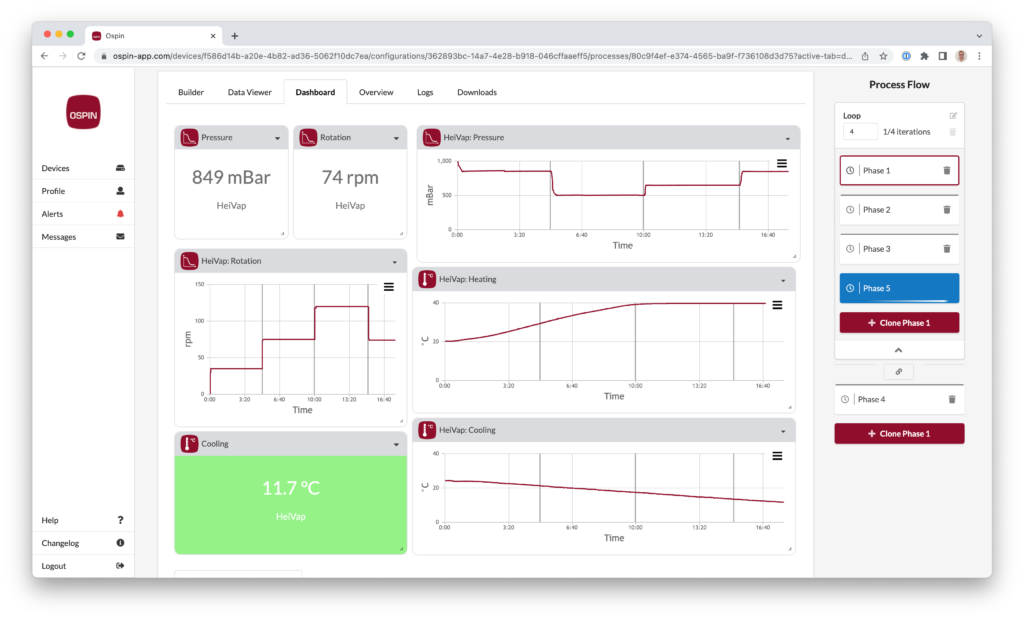 Open to devices of any manufacturer
Our software is device-agnostic – any lab device can be integrated. This allows device manufacturers to:
offer setups including complementary devices from different manufacturers, and
boost sales.
In the video on the right a combination of Heidolph pumps, Heidolph magnetic stirrer, and a Hamilton pH sensor is shown.
At the same time end users to have a wide range of devices and setups available.
Are you interested in integrating your devices into the OSPIN App?