The App for modern lab processing
Manage devices, processes, and data in your browser
The OSPIN App supports you from process design and automated execution to record keeping and data analytics. All generated data are saved in the cloud and are accessible anywhere, anytime.
For more info regarding cloud safety take a look at our whitepaper.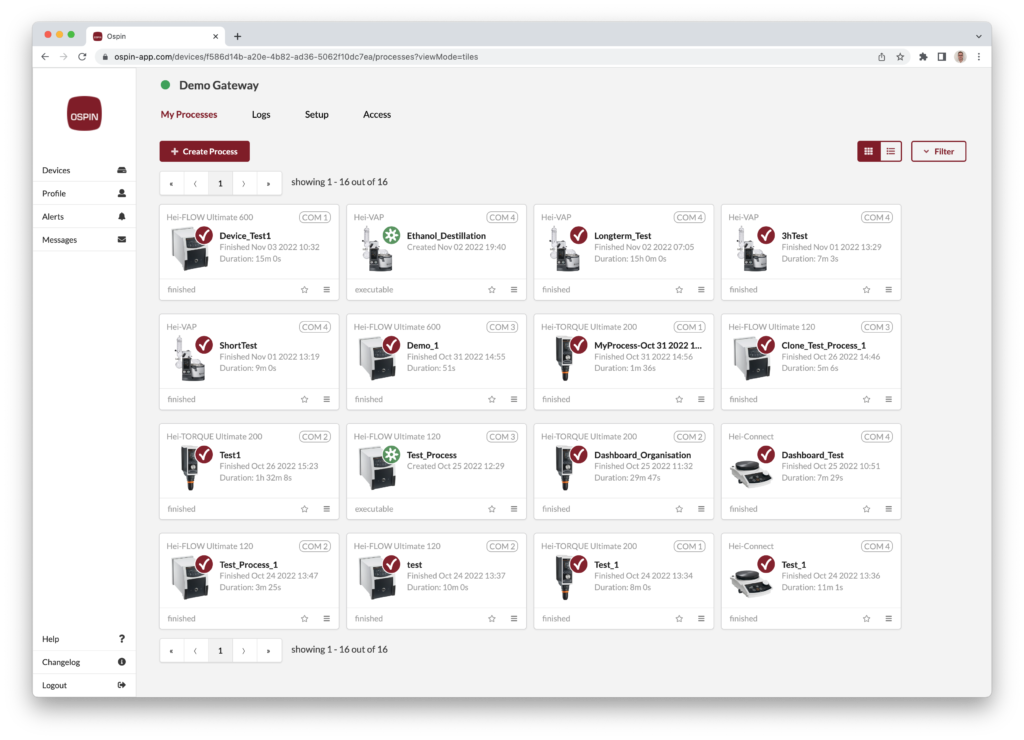 Program any process - no coding skills needed
Freely design processes based on connected devices using a simple, yet powerful recipe approach: in our UI a process is composed of phases and in each phase you create you can redefine the settings of all you actuators and controllers – transitions from one phase to the other are manual, time-based, or condition-based. Phases can grouped in loops that iterates for a number of times defined by the user.
Decide how to visualize data
A fully customizable dashboard allows you to decide which data to see first, in which form (graph, most recent value, etc.), and to set visual alarms in case a value is out of your range of choice. 
Are you interested in integrating your devices into the OSPIN App?