Every process starts with Core.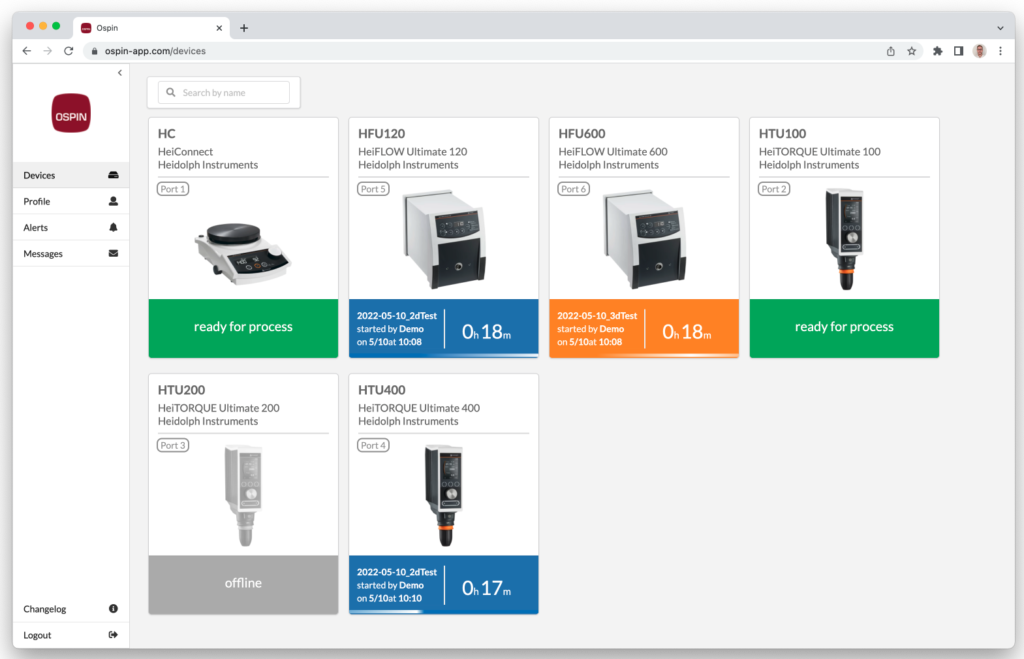 Monitor and control multiple existing Heidolph lab devices from the

OSPIN App,

anytime, anywhere.

Operate devices simultaneously in separate processes.
View and download all your data from any browser.
Collaborate with your team remotely.
Programmed process execution instead of manual status changes, as well as automated documentation of all process steps, allows you to save time and to easily reproduce your results.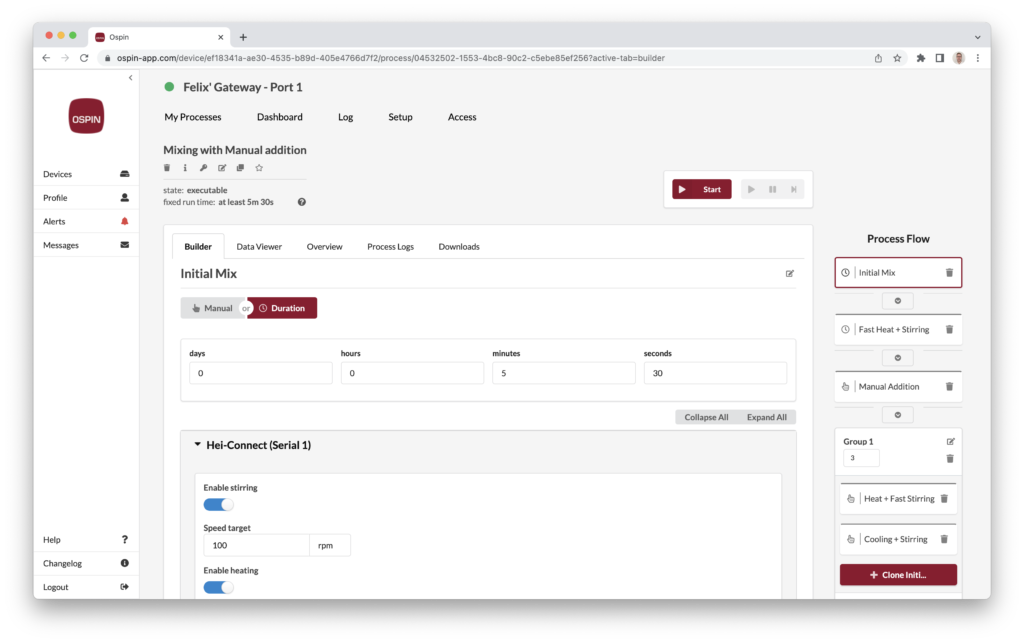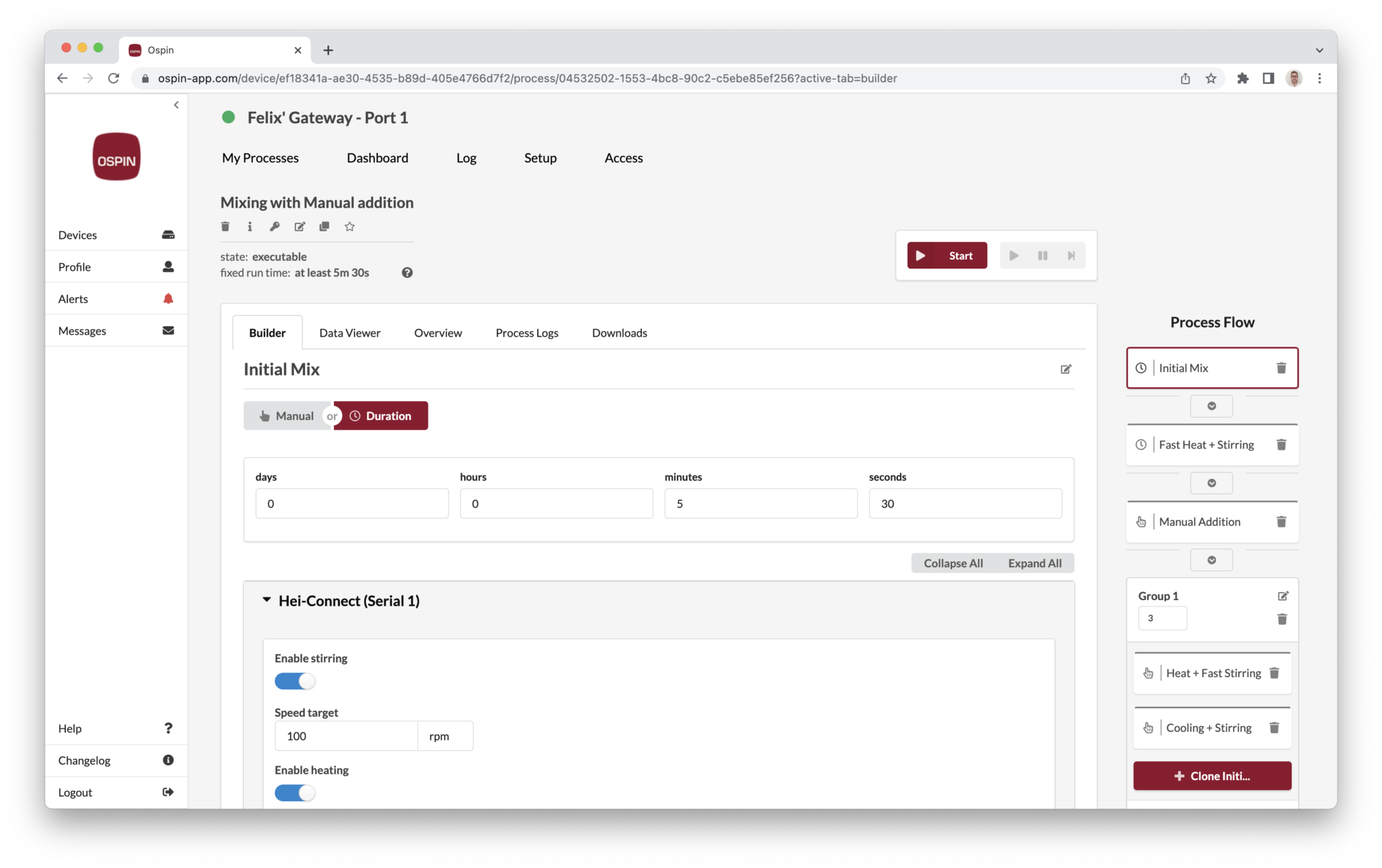 Stirrer Hei-Torque Ultimate 100, 200 & 400 (Heidolph)
Stirrer Hei-Connect (Heidolph)
Pump Hei-Flow Ultimate 120 & 600 (Heidolph)
Temperature probe PT-100 (Heidolph)
pH sensor Easy Ferm Plus (Hamilton)
More to come…
One process per connected device
Up to 6 concurrent processes can be executed simultaneously